What Are Barefoot Shoes, Minimalist Shoes, or Natural Footwear?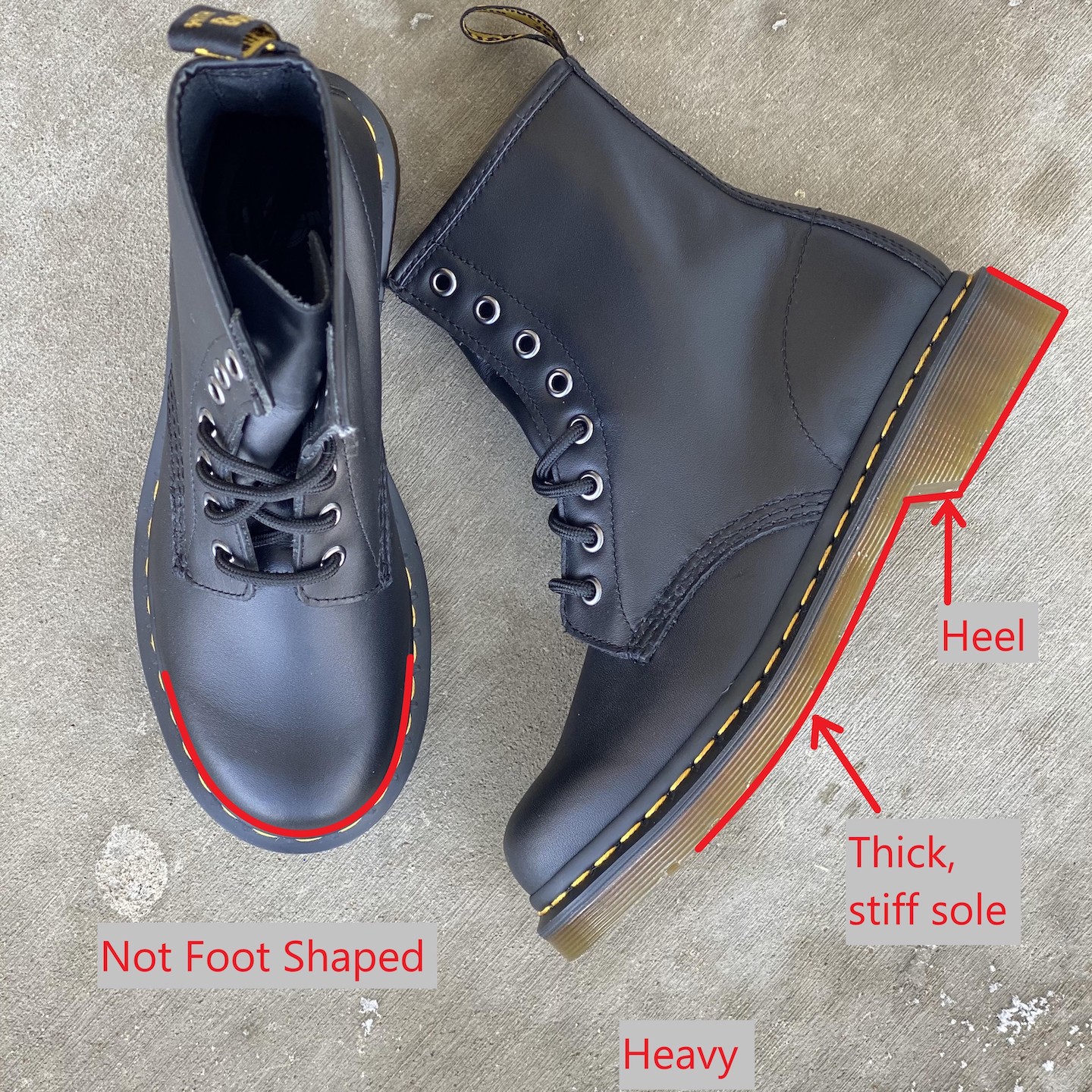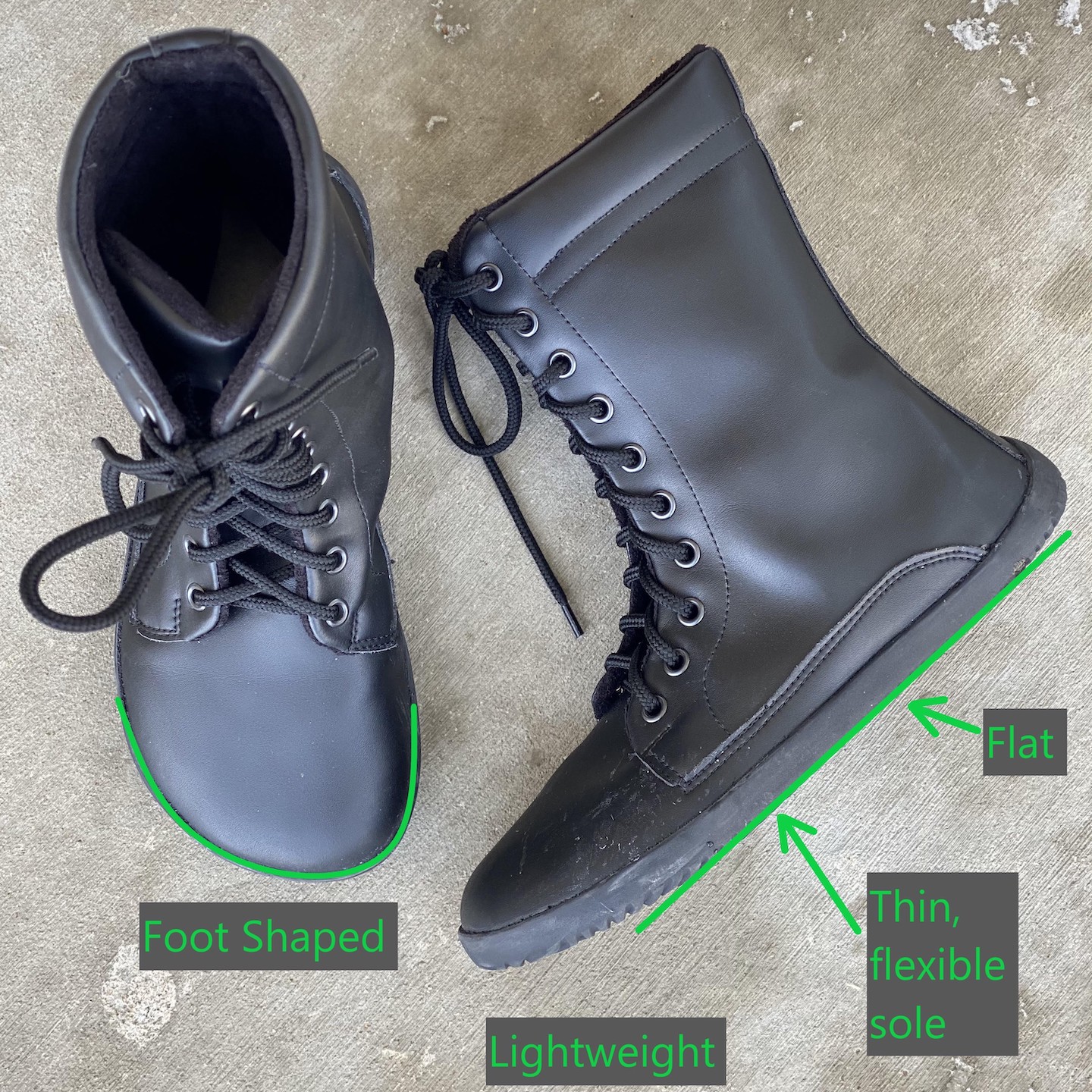 Whether you call them natural footwear, barefoot shoes, minimalist shoes, or functional footwear, they all serve the same purpose: to allow your feet to fully function the way they would if barefoot.
By contrast, most of the shoes you see when you go shopping (like the example on the left) are the exact opposite! Feet are a critically important part of our body and yet we continually trap them in stiff, restrictive shoes to the point we don't even realize it. That's why we at the Barefoot Shoe Finder are making it easy to find healthy footwear. Because there are MANY minimalist shoe options that look cool, but are actually comfortable and good for your feet.
We chose to use the term "Barefoot Shoe" on this website because it is an easily recognized and evocative term. We understand that our take on what is a barefoot shoe may differ from how individual brands refer to themselves. But for our purposes here, a barefoot shoe has the following minimum qualities: